"The rules are fine. The Clubs are fine. The problem with the game is, that
there are not enough hours in the day to practice."
– Ben Hogan
Piper Glen Offers Fine Practice Facilities On Which to Hone Your Game!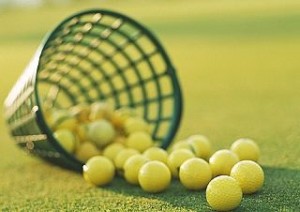 If working on your game is your idea of fun, then Piper Glen has the type of facilities where you can practice from dawn to dusk.
Practicing with our pros will make you perfect.
They say "Practice makes perfect" but only if you're practicing perfectly. Trust the golf pros at Piper Glen to put your game in its best possible shape.
Work on your swing at our driving range, or practice your short game on our well-maintained chipping and putting greens.
Golf Lessons
General Manager/PGA Head Golf Professional – Tyler Willette
Pricing  All lessons are 45 minutes.  1 lesson is $60, 3 pack of lessons is $160, 5 pack of lessons is $260
Call the golf shop at (217) 483-6537 to schedule a lesson.
Pricing

$6 Per Token (38 Golf Balls)
Hours of Operation
Closed Wednesday evenings at 5pm for maintenance.
Closed on Thursday mornings until 10am for mowing.
Hours may vary